by Deborah Taylor-Hough

Keep in mind that 1 cup of dried lentils yields about 2 cups cooked.  Use a 2:1 ratio of water to lentils (1 cup lentils and 2 cups water makes about 2 cups cooked lentils).
What You Need
Ingredients
Instructions
Measure out the lentils you want to cook.
Pick over the lentils to remove any rocks, debris, or shriveled lentils. Rinse under cold water and drain.
Place rinsed lentils in a saucepan and cover with cold water.
Bring to a rapid boil over medium-high heat, then reduce to simmer. Cook to desired tenderness.  This could take anywhere from 15 minutes to an hour (I start with 20 minutes, check consistency, and continue simmering at 5-10 minute intervals until ready).
Drain, if necessary. Season, if desired.
Salt and pepper, fresh herbs, vinegars, and lemon juice are good seasoning choices. Eat "as is" or use in salads, soups, or other recipes.   Especially good in my Lentil Loaf recipe.  :-)
---
NOTE:  Come by and "Like" Debi on Facebook! 
---
Other Articles of Interest:
---
Browse My Books: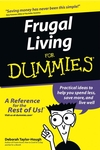 Easy link for Amazon Shoppers